The common free weight we all know are dumbbells, kettlebells and barbells. Through free weight training, we can strengthen power, improve muscle mass, and Improve bone density and strength. Then do you know what's the difference and features of these free weights? Follow me to explore!
Dumbbells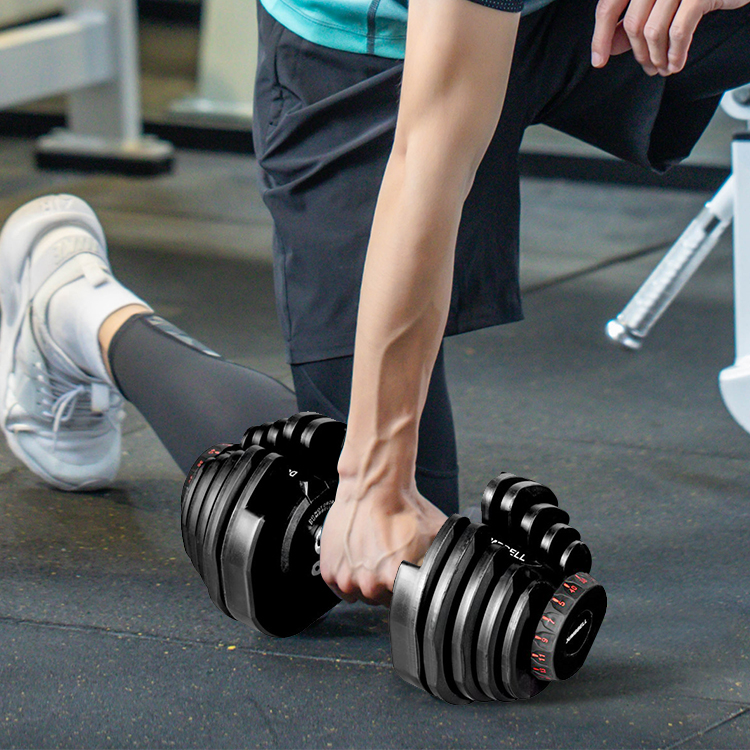 The main types of dumbbell are painted dumbbells, chrome dumbbells, vinyl dumbbells, rubber dumbbells and pu dumbbells. Among these dumbbells, adjustable dumbbell is a special one. Do you know why it is special?
Different from traditional fixed dumbbells, it's more portable and easy to storage. With a unique dial system, you can easily adjust the weight from 5 to 52.5 lbs. What's more, high-quality metal buckle and anti-skip handle increase safety while workout! Perfectly for different muscles throughout your body, including pecs workout, ab workout, bicep workout, back workout, glutes workout and triceps workout.
Kettlebells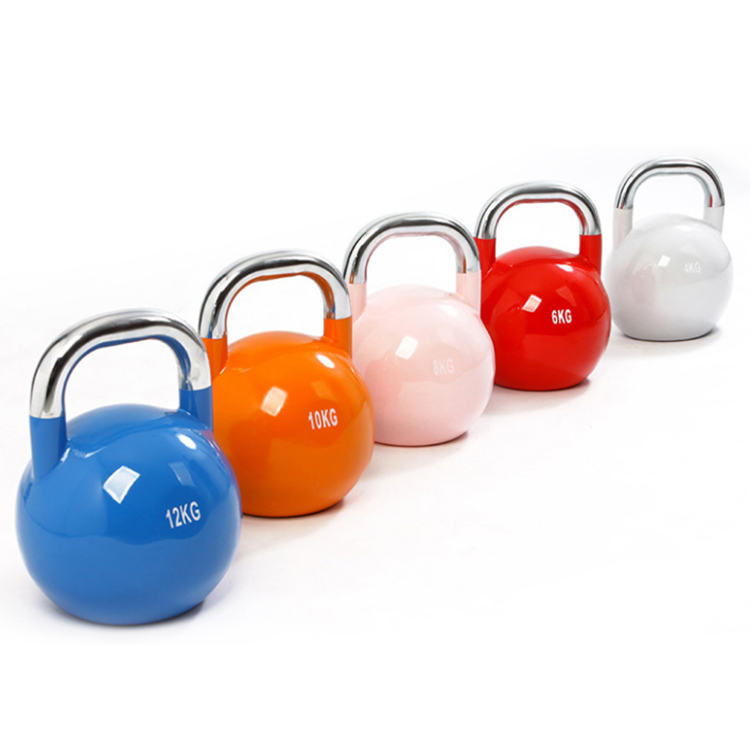 According to different materials, coating and application divided kettlebells into cast iron kettlebells, painted kettlebells, vinyl kettlebells, rubber kettlebells, powder-coated kettlebells, and competition kettlebells, plastic kettlebells and water kettlebells.
Applied one-piece cast iron and vinyl coating skill, the Dipping surface kettlebell is more durable, adds stability and prevents rust, corrosion and scraping. Colorful coated surfaces increase aesthetics and identifiability (different colors represent different weights). Kettlebells focus on improving the overall strength, core power, balance, flexibility, and coordination of your body. It offers a wide range of movements that aims at targeting every muscle group for a total body workout.
Barbells and Barbell plates
There are multiple types of barbells on the market, in respect to major types of barbells, there are basically three that are relevant to recreational lifters and strength athletes, and these are regular (cross-functional) barbells, weightlifting barbells and power barbells.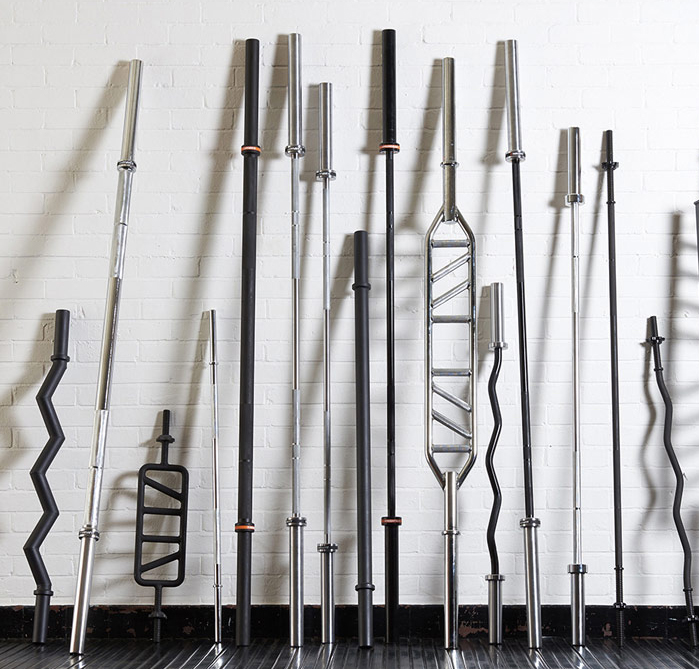 7 feet Black Finish Olympic Bar
Made of heavy-duty solid chrome steel composite, Olympic Dumbbell Handles can hold up to 350 lbs. A well-finished chrome surface prevents rod rust and corrosion. Knurling on the barbell can perfectly promote grip and improve lifting. The barbell is an incredibly versatile tool that can help you get strong, flexible and explosive!
As a reliable fitness equipment manufacturer, we produce first-rate CrossFit bars, Olympic lifting bars, and general weight lifting bars for all fitness levels. And our products are perfect for gyms and workout facilities of all types.
Barbell plates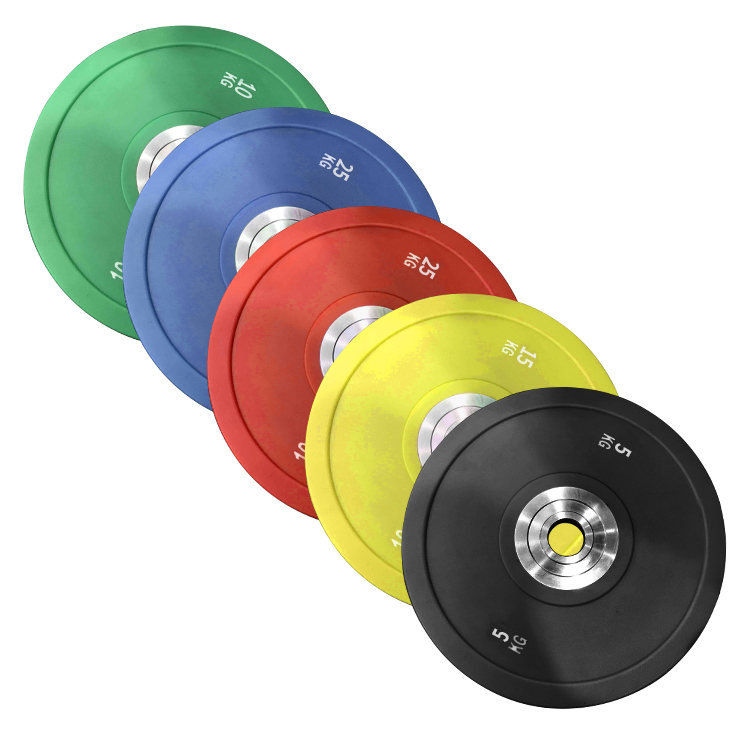 As an essential part of the gym, bumper plates play an important role in powerlifting. The main materials of barbell plates are made of steel, rubber, cast iron and vinyl.
Made of rubber and steel and an advanced production process, the bumper plates can bear long-term use for your commercial or home gym.
Color-coded to IWF spec for easy selection, 100% High-Density natural rubber durable with a low-bounce, withstand repeated drops. Protect any type of floor and your bars. Expertly designed stainless steel "hooked" insert that remains firmly seated, keep balance.
Wavar- your reliable wholesale free-weight manufacturer
Wholesale high quality and affordable prices free weights and other fitness accessories to commercial gyms, gym owners and companies! Support customization!
Whether you are a commercial facility owner or a home gym fitness lover, Wavar always has a kind of free weight that fits you!